Welcome to Bill Grubb Real Estate & Auction Company
We are chiefly experienced in Residential, Commercial and Farm sales, offering both conventional MLS listings and Real Estate Auction Sales.

Additionally, we provide personal contents, farm equipment and commercial liquidation auction sales, our experience speaks for itself.
For more than 33 Years we have served the Illiana Areas of Western Indiana and East Central Illinois, and beyond.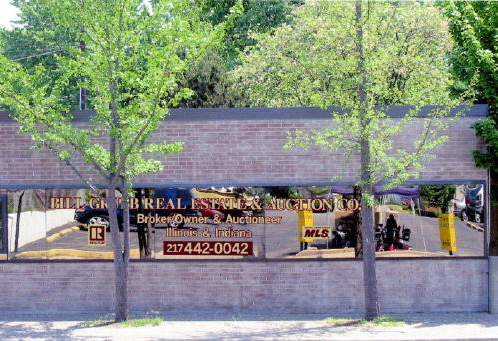 Our Office On North Vermilion Street ~ Danville, Illinois

SINCE 1977
Office Hours: By appointment
Residential
Commercial
Farms Sales
Licensed Managing/Broker/Owner
in Illinois and Indiana.
Licensed Auctioneer in
Illinois and Indiana.
Registered HUD
Foreclosure Broker
See About Us
for details and Bio.